You've probably heard the term body composition used in the fitness and diet world many many times, but do you fully understand what body composition means?
Body composition is the makeup of a human body. For our purposes, we'll categorize this makeup into body fat versus lean body mass, which is anything that is not fat: water, bone, muscle, etc.
This can be measured in many ways, but the most common and easiest way to measure is with skin calipers and skin-fold measurements.  Let's say you have 35% body fat, this means that your body is composed of more than 1/3 fat.
But body composition is not all about fat.  Let's take a look at four general categories of body fat and muscle composition, and how you can either achieve or avoid them.
High Fat, Low Muscle Body Composition

The person with this body composition is generally pretty out of shape. They likely don't exercise, and have eaten enough additional calories to put on and store extra fat.
Due to this lack of exercise, they have very little muscle tone underneath the fat on their bodies. Because muscle requires more calories to maintain, the person with low muscle tone also has a lower metabolism and will likely have trouble dieting to get the extra fat off.
Their appearance is anywhere from heavy to obese. To gain a healthy body composition, these individuals need to decrease their calorie intake through a healthy diet and exercise, and should focus on increasing their muscle mass through strength training to increase metabolism.
High Fat, High Muscle Body Composition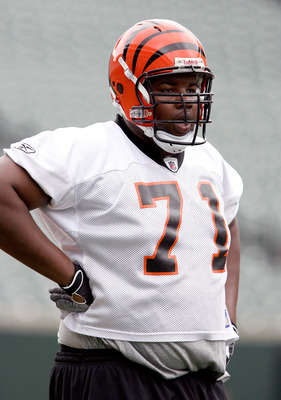 Have you ever seen someone who appeared "thick" or "bulky"? Maybe they work out and have muscle tone, but they also have a high amount of fat that covers the muscle. An example might be a bodybuilder who is going through the "bulking" phase, or a football linebacker – both of which eat a high calorie diet to put on muscle but also put on fat at the same time.
Many times, women who begin working out without changing their diet will start to "bulk up" and stop working out because of it. If this is you and you'd like a leaner appearance, keep working out, but focus on what you are eating.
A healthy, clean diet is essential to maintaining the beautiful muscle while melting away the layer of fat that covers it. Focus on protein, vegetables, fruit, and healthy fats at every meal.
Low Fat, Low Muscle Body Composition

A person with this body makeup will look anywhere from average size to thin to skeletal. Maybe he or she appears thin with clothes on, but is jiggly underneath, or "skinny fat". While they may be happy with their weight, they may be unhappy with their appearance.
An extreme case would be someone who appears overly thin; think heroin-chic supermodels. This person probably doesn't exercise or maybe focuses on only cardio (which burns calories but can actually burn muscle as well, thus over time lowering metabolism). Their diet may be average to unhealthy, but they don't eat many calories.
For a healthier body composition, this body type should focus on adding strength training so that they will increase their muscle tone, while eating healthier foods with enough calories to support their exercise routine.
Low Fat, High Muscle Body Composition

This is the body composition that you will achieve if you strength train, stay active, and eat a nutritious diet. Your muscle tone will show because a) you built it through strength training and b) you burned the fat so it can be seen.
This person will have anywhere from a healthy, toned appearance to downright ripped. The more muscle you build, the bigger you will appear (ladies, don't worry…you won't get too big unless you take hormones/steroids…we're just not made that way) and the less fat you have, the more defined your muscles will look.
The person with this body composition will also have a higher metabolism because of their large amount of muscle content, and will have more room for error and a higher calorie demand in their diets once they reach this phase.
While I've simplified the appearance of body composition into these 4 categories, the truth is that there is a large range and endless combinations in each one. How you eat and train will determine how your body will be composed, so it's essential for each individual to assess their needs based on what the end result should be.
It's also important to remember that genetics play a part in body composition, too. If you're genetically predisposed to a certain shape, no exercise will change that…just like no exercise will make you taller or shorter. Your skeletal and muscular makeup is unique to you, so focus on being the best YOU.
Why Weight is Only a Small Piece of the Puzzle
Now maybe you understand a little bit better why the number on the scale doesn't matter. The people falling into the first two categories may be at a similar weight, but the person with more muscle is going to have a higher metabolism and healthier body composition.
The people falling in the last two categories may also have a similar weight. Low fat, high muscle bodies may actually weigh MORE than the low fat low muscle ones, but have the toned, lean look and higher metabolism.  This is because 1 pound of muscle is much smaller than 1 pound of fat.
What body composition category do you fall in? What is your ideal body composition and how are you working to attain it?